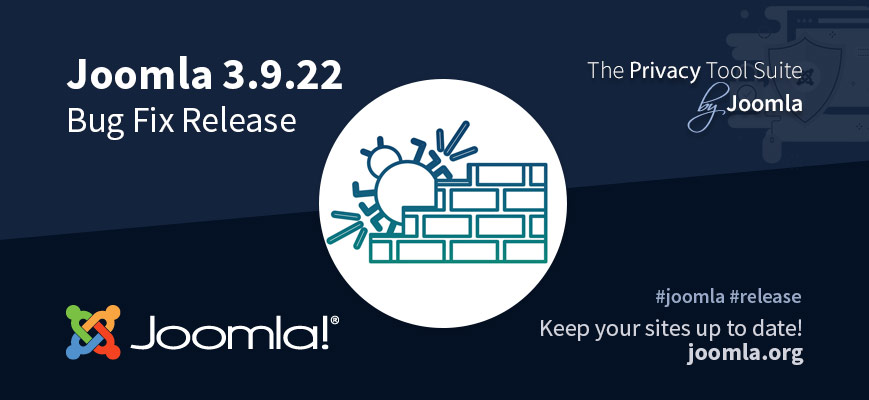 Joomla 3.9.22 is now available. This is a bug fix release for the 3.x series of Joomla which contains over 25 bug fixes and improvements.
What's in 3.9.22?
Joomla 3.9.22 addresses several bugs, including:
Bug fixes and Improvements
Contact component: Fix for the category filter results #30413
Page Break: Fix for the page break title when the title attribute is after the class #30519
Privacy Request: Fix the token check when removing data via a privacy removal request #30479
Multilanguage: Display an error when the URL language code is saved as empty #30496
Multilanguage: Force lowercase for url language code #30485
Visit GitHub for the full list of bug fixes.
Download
A Huge Thank You to Our Volunteers!
A big thank you goes out to everyone that contributed to the 3.9 releases!
Make the next Joomla release even better
Download the upcoming releases from the nightly build page (for testing purposes only – do not use on production sites).
Want an even easier option? Get yourself over to launch.joomla.org – where you can also test Joomla 4.0 with just one click – no testing environment needed, nothing to install or set up (at all).
---
Translations
Joomla 3.9.22 includes XXX security vulnerability fixes and addresses several bugs, including: